Colleen Hoover: Our Favourite Romance Author
In the era of Mills and Boon and the rest, Colleen Hoover came like a drop of cold water on a sunny day. Amidst the conventional historical romance, cop-style thrillers, this new author's book resonated with a largely-ignored group of readers – Young Adults.
But first of all, who is Colleen Hoover?
Born in Texas, United States, Colleen Hoover is an author of romance books. She graduated from Texas A&M-Commerce with a degree in social work. She also did a lot of teaching jobs and social work before eventually venturing into her writing career.
A timeline of her works
A notable thing about Colleen Hoover is the fact that she self-published her works, long before publishing houses began to pick them.
According to her, she began writing "Slammed" with no intention of publishing it. However, an Avett Brothers' lyric, "decide what to be and go be it" inspired her to publish it. This explains why she infused the Avett Brothers' song lyrics throughout the story.
After a few months, a popular book blogger, Maryse Black, rated her book five stars. This launched her into an unexpected level of sales and popularity among readers. "Slammed" is the story about an eighteen-year-old Layken who becomes a reservoir of support for her mother and younger brother, after their father's death. It suddenly became every YA reader's favourite.
Soon after, she released the sequel, "Point of Retreat", and a third much later, "This Girl". A publishing house, Atria Books picked them up for republishing.
Over the years, she has released great YA romance books. Among them is "Hopeless", the story of a girl who was home-schooled for a major part of her life, before joining a public high school. "Maybe Someday" is another about a guy and a girl who write music together and fall in love. The whole musical atmosphere is such that Griffin Peterson, a musician, created a soundtrack to accompany the novel. Readers can easily click links in the e-book or scan a QR code in the paperback. It redirects them to a website where they could listen to the music.
She has also worked on various novels, novellas, and short stories. "A Father's Kiss", "Ugly Love", "Confess", "November 9", "It Ends With Us", "Heart Bones", "Layla", are just to mention but a few.
Her recognition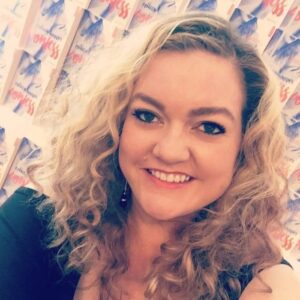 Colleen Hoover in 2021 experienced a surge in her popularity level after the #BookTok community on TikTok, featured her. In January 2022, "It Ends With Us" debuted at #1 on the New York Times Best Sellers. She has also received various nominations and won several Goodreads Choice Awards, and a UtopYA Con Award for "Maybe Someday".
In our generation today, the situation of writers self-publishing their works is rare, but writers aren't meant to clip their wings. If Colleen Hoover had written and kept her manuscripts in her drawers, we would probably not know her name as much as we do now.
You can get some of her books from here:
(As an Amazon Associate, D'Litreview earns a small commission when you purchase any book from this page, at no extra cost(s) to you!)