10 Facts You Probably Didn't Know About These Famous Women Authors
The International Women's Day celebration is here once again. Indeed, the world has been impacted by a lot of women, and the literary world is no exception. Here's some quick facts about famous women authors you probably didn't know about:
#1. George Eliot was actually a woman, named Mary Ann Evans. She wrote under this pen name because women authors were not as highly regarded as men in her era.
#2. When British author, Doris Lessing was at the peak of her career, she sent two new novels under a pen name, Jane Somers, to her publisher. The works were rejected. Doris Lessing had wanted to illustrate just how difficult it is for a new writer to get published.
#3. Second Class Citizen's author, Buchi Emecheta was sixteen years old when she got married to her husband.
#4. Louisa May Alcott wrote Little Women under three months!
#5. Nigerian author, Chimamanda Adichie studied medicine before crossing to Pharmacy. Eventually, she left medical school to pursue writing.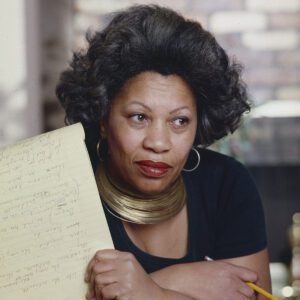 #6. American author, Toni Morrison started writing in her mid-thirties.
#7. English author, Zadie Smith took almost two years to write the first twenty pages of On Beauty.
#8. Akwaeke Emezi identifies as a non-binary transgender author, a fact unknown to the judges before their story, Freshwater, was nominated for the Women's prize for fiction.
#9. Maya Angelou was San Francisco's first-ever black female streetcar conductor.
#10. Malala Yousafzai started blogging for the BBC at the age of eleven, under the pseudonym Gul Makai, about life under the Taliban rule in Pakistan.